SimMomTM
SimMom is an advanced full-body interactive birthing simulator. By combining the Limbs & Things PROMPT Birthing Simulator and SimMan ALS , SimMom offers the functionality required to train in a wide range of midwifery and obstetric skills.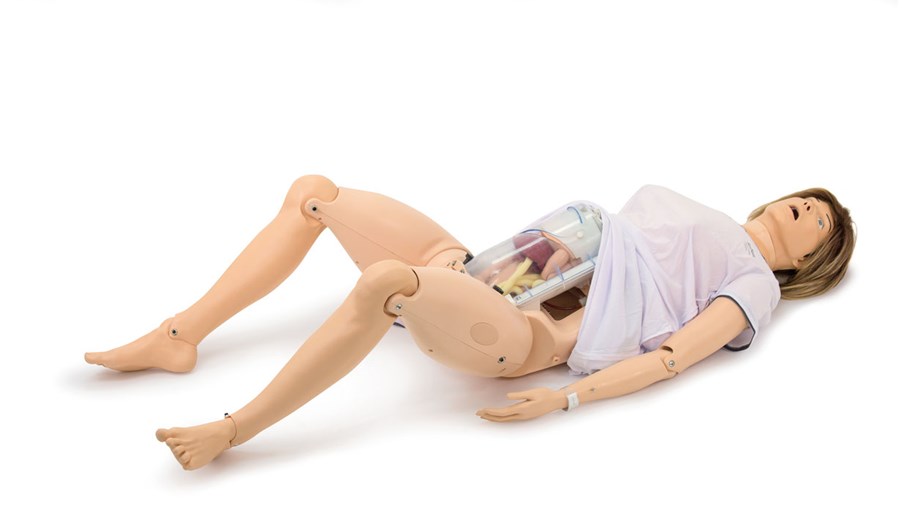 A Complete Simulation Solution.
Providing full scale interactive, dynamic and engaging simulation, SimMom is a complete solution that also includes accessories, technical services, educational services and courseware. Pre-programmed scenarios will provide standardized training while customizable scenarios and real-time instructor controls allow for scenario adaptation to accommodate individual student or team needs.
Interactive, Dynamic and Engaging.
Design elements such as video, audio, scenarios and recognizable environments enable learning to be transferred to the bedside when caring for mother and child in complex birthing scenarios.
Easy to Use.
Simple operation allows users to build basic to advanced level scenarios appropriate for required learning objectives. SimMom is available with both manual and optional automatic delivery modules which allow for consistent training and competency development.
Realistic and Multi-Purpose.
SimMom provides realistic practice of multiple delivery positions and maneuvers, teamwork, leadership and communication skills in a risk-free environment. Uterus modules add further realism and extend the application of the simulator. SimMom can be used as a hybrid trainer or as a full body simulator. In addition, it can be used for non obstetric training as well as a female pregnant simulator.
Ultrasound Solution for SimMom
An optional Ultrasound Solution has been embedded to gravid and non-gravid abdomen skins to help improve point-of-care diagnostics training, and visually determine the health of the fetus and mother.
Operate using LLEAP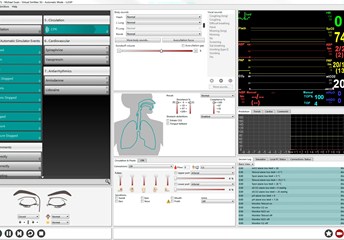 Operate this simulator, as well as all other Laerdal PC-operated simulators, with LLEAP software. LLEAP brings simplicity to running simulation training and efficiencies to the management and development of scenarios. From basic assessment scenarios to highly complex clinical cases, LLEAP offers ease of use while delivering the performance required by even the most experienced simulation user.
Useful docs about the product
Relative Links
Compare Similar Products

Product Number:
377-03050 SimMom tetherless*
Accesories:
204-30250 SimPad Plus Link Box
210-01650 Compressor 110V-240V
212-29650 Headset and Mic with USB
377-05150 Automatic Delivery Module ADM
400-09233 Tablet-PC (IE) Instructor - Patient Monitor
400-10233 Laptop Instructor - Patient Monitor
400-29333 AIO Patient Monitor
400-96050 Usb HD Web Cam