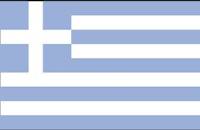 Renting of Training Simulators
We are renting a variety of training simulators for all educational needs.
You can find our pricing list for our simulators in the below table. All the manikins are available for renting for max 1 week.
For more specific simulators or for more renting time please contact with us. In our prices included all transporation fees. VAT is not included.
| | | | |
| --- | --- | --- | --- |
| Manikin Type | Training | QTY | Price |
| Resusci Anne Manikin | BLS, ALS | 1 | 150 € + VAT |
| =/= | =/= | 2 | 230 € + VAT |
| =/= | =/= | 3 | 290 € + VAT |
| =/= | =/= | 4 | 330 € + VAT |
| ALS Manikin | ALS | 1 | 500 € + VAT |
| =/= | =/= | 2 | 900 € + VAT |
| Laerdal Airway Management Trainer | ALS | 1 | 230 € + VAT |
| =/= | =/= | 2 | 400 € + VAT |
| Monophasic Defribillator HP | BLS, ALS | 1 | 80 € + VAT |
| =/= | =/= | 2 | 120 € + VAT |
| =/= | =/= | 3 | 150 € + VAT |